8

Journal Open Access Opportunities

Jill Emery
Currently, the University Library subscribes to three different journal/journal packages that allow for immediate open access publishing by Portland State University authors. These agreements are referred to as subscribe-to-open agreements. This means the journal or journal subscription agreements include additional costs to the annual subscriptions to allow for the publisher/society to make access to the content openly available for reading by everyone and to provide all authors the ability to publish without paying APCs. The overall cost for these three opportunities is $28,271. Furthermore, the University Library currently subscribes to two read and publish agreements with Cambridge University Press and with the Company of Biologists. The total cost for us to subscribe to both agreements is $60,084. Read and publish agreements are for journal subscription package agreements where all content is made readily available to subscribers with an annual or multi-year subscription cost, lowered inflation rates or zero inflation rates, and the ability for local faculty at the subscribing institution to publish in the majority of the journals without payment of APCs or at a lower cost of APC. Lastly, the Library also participates in a number of subscription memberships that provide OA publishing opportunities to Portland State authors. The total amount spent on these three OA models is $5,836.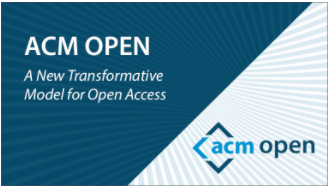 The University Library has subscribed to the Association of Computing Machinery's ACM Digital Library for almost two decades. Most recently, we agreed to pay slightly more for this package of content in order for Portland State University authors to publish articles with no APC cost to the local author. Our costs will be $10,000/annually for this package. With the ACM Open agreement, the University Library does not have to pay annual inflation costs with this subscription model. At the end of a three year period, this tier classification will be evaluated to see if we need to change tier level of support. The ACM sees this subscription model as the best way for their association to convert fully to sustainable open access publication.

With Annual Reviews (AR), the initial pilot was to make five of their standard annual reviews openly available through slight increases in their subscription model of their journal collection overall. The University Library pays a total of $18,271 for the entire Annual Reviews package and this cost allows for the these five AR publications to be fully open for access: Annual Review of Environment and Resources, Annual Review of Nuclear and Particle Science, Annual Review of Political Science, Annual Review of Public Health, and Annual Review of Cancer Biology. To publish reviews, there are outlined submission processes delineated.

Starting in 2021, subscribing members in the Orbis Cascade Alliance agreed to a new license with Cambridge University Press for their journal package which converted our subscriptions to this content into a read and publish agreement. Our subscription cost to this package this year is $50,537 which is a cap on inflation and what we paid for the package in 2020. Going forward, our inflation rate on this package will remain lower than other subscription inflation costs. The University Library has provided access to all of the Cambridge University Press journals for the past decade but with this deal, there should not be any access gaps for content prior to our subscriptions starting. Faculty and students can publish openly with more than 350 Cambridge University Press journals. While this is a read and publish agreement, Cambridge UP allows subscribing libraries to retain perpetual access rights to all of the content subscribed to during the years of their subscription agreement. Our agreement with Cambridge extends through 2023.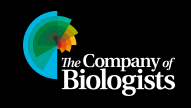 Also starting in 2021, The University Library committed to a three year read and publish agreement with the Company of Biologists for their journals. We will pay $9,547 for the journals: Development, Journal of Cell Science, and Journal of Experimental Biology with no inflation costs for the next three years. Faculty and students can publish open access with all of the journals published by the Company of Biologists with no APC costs. In addition, our subscription makes all of the content readily available to faculty and students.

In 2018, the Journal of Agriculture, Food Systems, and Community Development decided to become fully open access supported by subscriptions and not charging APCs for authors at institutions who are supporting the journal. The University Library agreed to maintain our subscription of $539 to provide this publishing opportunity to our faculty and graduate students.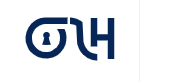 The Open Library of Humanities publishes 27 scholarly journals that cover the subject areas of architecture, artistic practice, Asian studies, comics studies, digital humanities, ethnology, film studies, history, linguistics, literature, and philosophy. Faculty and students are welcome to submit papers for publication in any of the journals made available on this platform with no APC charges due to the University Library membership. Our membership costs $2,277 annually which amounts to $84 per title made available which is well below the annual costs of most legacy scholarly humanities journals.


The Public Library of Science (PLOS) recently changed their publishing model for PLOS Biology. Up until 2021, the costs for OA publication in this journal occurred from corresponding authors paying APCs. Through their community action publishing plan, the University Library pays $685/annually to allow Portland State University corresponding and contributing authors to publish with PLOS Biology without having to pay any APC costs. Given the success of this program, PLOS has added a new title, PLOS Sustainability & Transformation in which Portland State University corresponding authors can now publish with no APC fees. The Library pays $485/annually for the new title from PLOS.

SCOAP3 is an initiative in the field of particle physics to make content on this subject open access. It is a partnership between academic libraries, research centers, and funding agencies from around the world that to convert subscriptions to high energy physics journals into underwriting the publication costs. This allows scientists from around the world to publish without having to pay APCs and for the content to be readily available to everyone. The University Library membership cost is $2,360 which was what we were paying for two titles in our package of Institute of Physics journals.