6

Creative Commons Licensing

Jill Emery

Creative Commons licensing is way to insure attribution for your scholarship that is published as open access content.
There are a variety of creative commons licenses that can be used with any given scholarly output such as: articles, books, charts, datasets, graphs, images, sound files, video files, and websites.
To determine which license works best for you, we recommend using the Choose a License Tool on the Creative Commons website.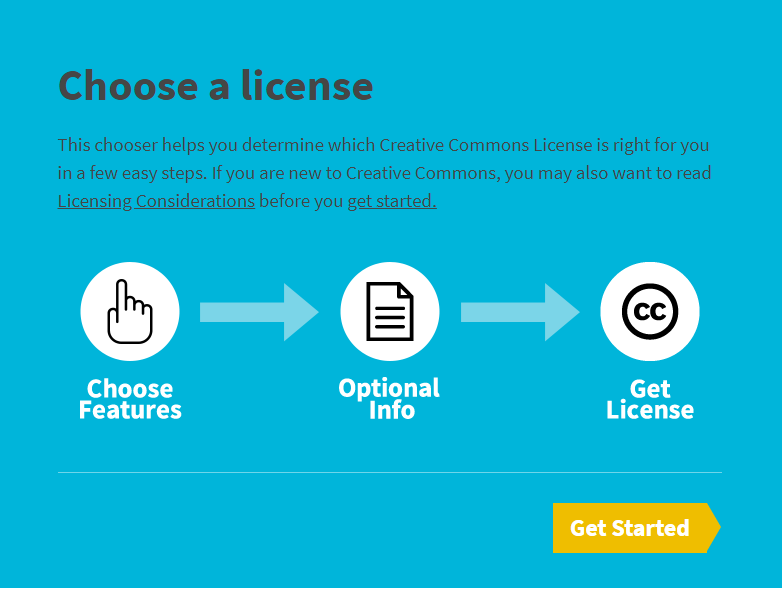 This tool will walk you through the various options available to you and allow you to determine the level of re-use of your content.